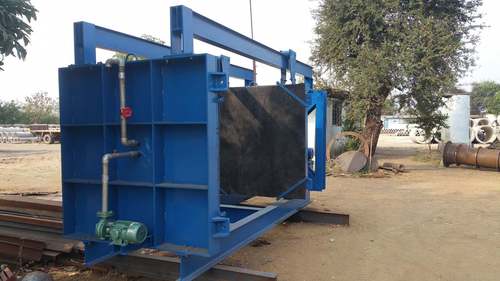 Pipe Testing Equipments
Product Description
The provided UTSP-0200 has been proposed to complete squashing tests on channel and sewer pipes, cones, fittings, solid lines, etc. It can be used for pipes with over 3000 mm length. This machine contains a hydraulic force and an edge pack. The edges are delivered utilizing a solid and two-section structure containing a pervasive horizontal and pivotal solidness that is precision adjusted. Consolidated in the crosshead is a manifold actuator of servo-quality that has anti-rotation system to avoid the general actuation propensity. Besides, the two-acting actuator stroke is 300 mm. The weight cell is used for definite shut circle control and weight estimation.
The conveyor placed on the top is rectangular that can be dismantled from the actuator whereas the base transporter is V-shaped with a 150° point. During pipe loading, the structure allows the conveyor to rotate 360 degrees and move at a vertical angle with a base assessment of ±8°. As another option, 4- and 3-point turning extras are available. The upper crosshead height adjustment is done with an electric drive for precise and basic test set up as well as manual via locking pins that are used to seal the upper crosshead.
The edge of our UTSP-0200 excludes transferring the machine frame. Moreover, the edge ought to be secured to the strong base, and the components are expected to do so. The edge is given V-shaped base transporters, which can be gotten to the strong base.
There are similarly 2 options available for a power pack with UTSP-0200. It can be given a standard customized power pack as well as twofold stage, compelled by BC 100. The customers can also get Progressed Programmed Pack with Corresponding Valve.