Cage Making Machine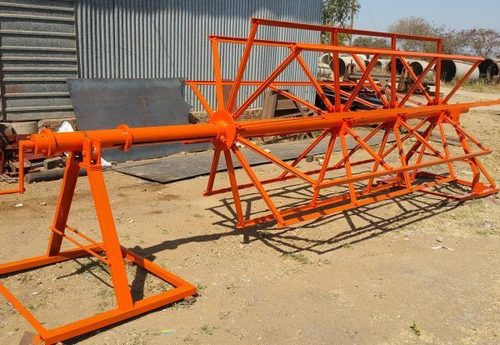 Cage Making Machine
Product Description
Cage Making Machine
The advancement of our Cage Making Machine is the gigantic piece of the principal scaffold structure. In the traditional development, reinforced enclosures use the manual welding or rolling. Beside low adequacy, the essential deficiency is that the confine nature is poor and the equipment size is not standard, which significantly impacts the structure time span and undertaking nature. Our Cage Making Machine joins steel fixing and bending frames with moving welding, causes metal to bind handling basically recognized mechanization and motorization, lessens the process time and the deviation among various connections, colossally improving the effectiveness and quality of metal confine shaping. It makes a fair social and monetary advantages and become the futuristic strengthened cage.
Features of Cage Making Machine :
It is highly customized and has snappy handling speed. Differentiated and the standard manual trim, it is multiple times more than ordinary manual production.
The handling value is consistent and reliable: with mechanical exercises, the essential support and the winding pitch is uniform with high precision. Because of the mechanical rotation, the plate fortress works with the principal bar wrapping. Including stirrup after outlining, the uniform estimation can ensure the support confine concentricity. The product quality completely fulfills the rule requirements. The oversight of mechanized steel support confine planning essentially actualized the exemption
The planning cost is immensely lessened, when complete a work estimation. Besides, the mechanical production can save labor cost with 3/4 fraction.
The exhaustion strength of labors is essentially reduced due to the mechanical process. Besides, the development plan is tremendously improved.
Stirrup do not need covering when contrasted with the manual process. It spares 1% of materials that decreases the development expense. Due to the consistent distribution of bar in the outer structure, it is useful for one or more steel overlapping that saves on installation time.