Batching Plant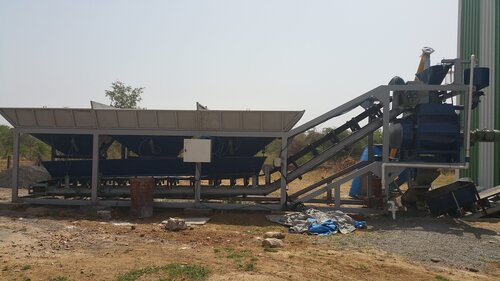 Batching Plant
Product Description
Batching plant we deal in is accessible with advanced functionality. It allows for the batching of cement, water, sand, etc. This is also used to make high-quality concrete for the sector of construction or mining. This is accessible for its advanced performance, advanced accuracy and boosted productivity. Batching plant supplied by us features a user friendly software and has a simple design. It can be operated in the Indian operating conditions. It can perform well for several years.
Features of Batching Plant:
The operator controls the functions by using control panel with a touch screen
This industrial plant uses a mixing unit that accelerates the process of uniformly mixing concrete in a short period of time.
Batching plant is a concrete batch plant with bins used to store raw material.
There is an in-built auto discharge system for releasing raw material.
The raw material is transferred from the belt conveyor, which also weighs the material with load cells.
There is a powerful motor behind the working of the conveyor.